AWS Retail Competency Partners accelerate retailers' modernization and innovation journey across all areas in the enterprise.

AWS Data and Analytics Competency Partners help customers evaluate and use the tools and best practices for collecting, storing, governing, and analyzing data at any scale.
AWS Financial Services Competency Partners help customers identify and connect with industry-leading Consulting and Technology APN Partners with solutions for banking and payments, capital markets, and insurance.
Fractal Solutions and Capabilities
Our offerings enables enterprises to build and run modern data estates
Data platforms-as-a product
Data platform framework: Connection & Transformation services
Semantic domain data model
Data Quality Framework
Unified Metadata Catalog
Governance Framework>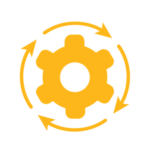 DevSecOps across the entire data estate
Infra, Platform, Tools, ETL, Models, Reporting, Digital Apps, SRE
Digital + Data + Intelligence
Support, Augmentation, Automation
Human-machine collaboration
Maturity Assessment
Release Management, Release reliability
SecOps integrated with CI/CD pipelines
EBook: Unlock the potential of generative AI with Amazon Web Services
Fractal AWS Leadership Team