Fractal is a Google Cloud partner and one of the most prominent providers of Artificial Intelligence to Fortune 500® companies.
We bring together advanced cloud capabilities and deep expertise in artificial intelligence, machine learning, and data analytics. We use analytics as a cloud-first approach to develop, operationalize, and scale Al solutions, helping our customers optimize and drive business growth.
Solutions on Google Cloud
AIDE is a digital optimization platform that helps detect and contextualize the issues faced by the visitor on the digital channel.
Trial Run is a data-driven, cloud-based test management product used to test business ideas for sites and markets.
Customer Genomics is a one-stop analytical solution for customer decisioning in an enterprise. It can be used to deliver marketing, sales and service use cases at speed and scale.
Concordia is an AI and machine learning data mapping and harmonization platform that enables faster & automated data integration from multiple sources.
Google Cloud competencies & capabilities
Supply Chain Analytics – Plan, Source, Make, and Deliver. Use data insights to balance resources with requirements, establish relations for executing processes, and achieve real-time visibility across manufacturing processes with components of reliability engineering.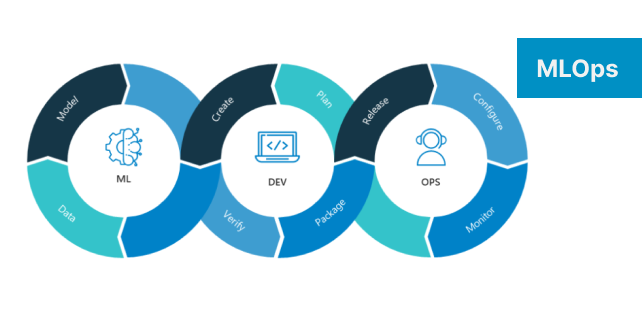 MLOps – MLOps unifies data collection, pre-processing, model training, evaluation, deployment, and retraining into a single process that teams work to maintain. It is an ML engineering culture that includes practices such as Continuous Integration, Continuous Delivery, Continuous Training, and Continuous Monitoring
Deep expertise in data & analytics with capabilities in domains such as cloud engineering, DevOps, digital analytics, data lakes and data platforms, business intelligence, and visualization. We unleash agile analytics within enterprises where data is imprisoned in legacy platforms and infrastructure requires not just an IT transformation—but a data-first approach driven by an analytics partner.
We solved various challenging business problems across industries by leveraging AI & ML solutions. Some of our focus areas within AI & ML are image and video analytics, text analytics, conversational AI, demand forecasting, and MLOps. Fractal leverages AI with big data to generate powerful insights that enable clients to make informed business decisions. 
Google Cloud
ML & ML APIs
Data Warehouse Modernization
Google Cloud Storage & Delivery
Google Cloud Accelerators
Streaming Data Ingestion
Pipeline
Serverless Batch
Data Ingestion Pipeline
EBook: Unlock the potential of generative AI with Google Cloud
Emerging Tech Impact Radar: Data and Analytics
Build Stakeholder Trust In Artificial Intelligence
Magic Quadrant for Data and Analytics Service Providers
The AI Service Providers Landscape, Q3 2022